About the Chalford Press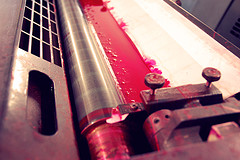 Here at the Chalford Press we are committed to delivering the very best printing service at great prices that will keep you coming back again and again.
Our spotless reputation has been built on over 40 years in the printing trade and the quality of our work speaks for itself.
We offer our quality service to everyone, whether you need 1 print or 1000 prints, the quality will always remain at it's highest level throughout.
We are experts in both lithographic and digital printing and believe that both have their own unique reasons for use. So if you prefer litho over digital, or digital over litho, we've got you covered.
We offer many different services here at The Chalford Printers, including small business start-up packs, business cards, colour foiling, signage and much much more. Go to our services page now to find out more.
Thanks very much for visiting our website, we hope to have your custom very soon!
request a call back
What we offer...
Full colour printing
Corporate stationary
Continuous stationary
Swing tickets
Labels
Multi-part sets
Colour-foiling
Leaflets & brochures